Be Inspired by I Spy Camping and other camping families
Whether you are a regular camping holiday fan and looking for inspiration for your next destination or discovering camping holidays for the first time, I Spy Camping together with recommendations from our Facebook fans can help you choose your next holiday destination.
There are a number of factors you need to take into account when searching for your next holiday destination; location, travel options/proximity to the UK, ages of children and your own sense of adventure! You need to start somewhere... so we suggest you could start by choosing your ideal environment.
Camping Beach holidays
If you are after a beach holiday, Kath MacKinnon a fan of our Love Camping France campaign recommends choosing to go camping in the Cote d'Azur 'Beaulieu-sur-Mer and the Riviera. Not at all affordable staying in hotels but great value when camping and breathtaking views of the coast.'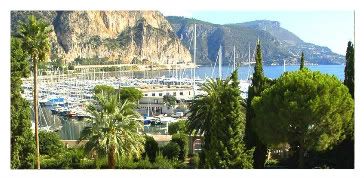 and also Kerry Smith Osborne 'We love Le Montourey, near Frejus. It is a siblu site, small, quiet and family friendly. We had so much fun there in 2009. There are kids clubs, and the entertainment in both French and English was excellent. Close to all the major holiday places, St Tropez, Cannes and Monte Carlo. A must visit is to Malpasset Dam, it burst in 1959, well worth a look at, its amazing'.

William Sydney Jackson recommends the beaches in nearby Languedoc and particularly '…anywhere in the Cap D'Adge area. Great camping sites, great beaches. (You must visit the black sand beach)'. Other areas recommended include, Costa Brava, Vendee and Charente Maritime
Camping in the Mountains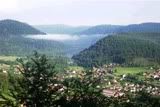 Let me ask you a question, would you like to be surrounded by mountains when you wake up in the morning? If the answer is Yes! Perhaps the Blue-lined mountains of Vosges, or camping in the Pyrenees or even the Alps would be an ideal location for you. A number of recommendations urge you to visit Annecy; and no one put it more succinctly than Claire Hadfield 'Annecy, simply beautiful'.
Camping in the Country
Another alternative is camping in the countryside, by rivers and by lakes. The Dordogne is a particular favourite, Sarah Anisah wrote 'I recommend camping in Dordogne-Périgord.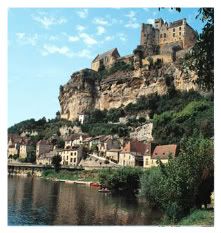 The scenery is beautiful and there are many places to visit!' and Keith Coverdale agreed 'I would recommend the lovely Dordogne region, amazingly beautiful scenery and thoroughly relaxing'.

Sue Lempkowskin suggested 'the Champagne region for stunning views' and Sue Eddy recommended 'Saumur in the Loire Valley - fabulous weather, wine & food - can't get better'. Other areas recommended to escape the crowds in the summer months includes Lake Garda and Burgundy.
City breaks
If you prefer to explore a new city as part of your holiday, then staying in a campsite near cities like Venice, Paris, Barcelona, Florence, Rome, Frejus / Cannes / Nice can save you money compared to hotels and allow you to balance a city break with a relaxing holiday environment in the nearby countryside or beach. This also applies for major attractions such as La Croix du Vieux Pont.
Easy to reach great destinations
If you are not looking to travel too far, recommended for those with younger children, then camping holidays in regions such as Brittany, Normandy, Loire Valley and the Vendee are perfect. Each of these regions is recommended by our camping families, but more than most is Brittany. Amongst those, Victoria Anne Savill '...visited Le Ranolien site in Perros Guirec (Brittany) twice now and find it the perfect holiday destination for families. Only 4 hours drive from Caen, with loads to do on site for children of all ages and spectacular beaches nearby'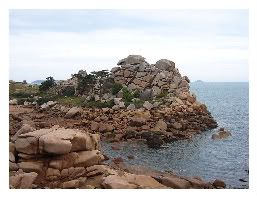 and Paul Maxwell recommended Brittany as'... an ideal place to go and is full of fabulous scenery and things to do'. Diane Rice, Natalie Holland, Mandy James and many more also recommended Brittany as their ideal family holiday.
We will continue to add recommendations and feature more campsites and regions on I Spy Camping to inspire you.
Join us on Facebook by visiting our Love Camping Facebook page and clicking on 'like'.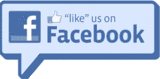 ---
---